API key in AirTable will soon be deprecated.
@jet_admin : Is it in your roadmap and when ?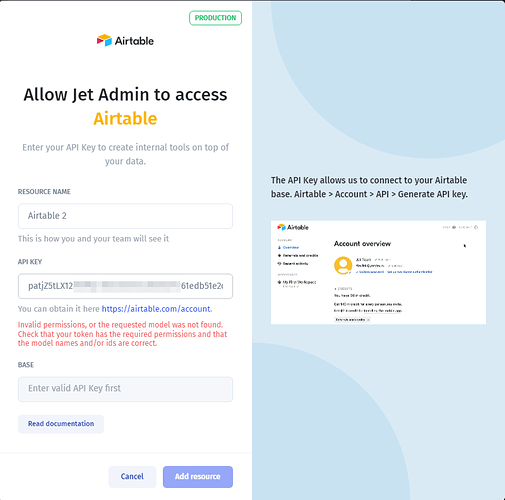 Hey,
We will update the Airtable auth on next week
It doesn't look like this update has been made just yet, as it's still asking for an API key to connect with Airtable. Just want to confirm that this change is still on the radar?